U.S.telecom giant AT&T Inc. T is forging ahead with its plans to provide ultra high-speed Internet in newer areas. The company recently launched the service in the greater Sacramento area, in parts of St. Louis, St. Charles and University City and in Roseville, Rocklin, Lincoln and surrounding localities. This expansion will help customers avail Internet speeds of up to 1 gigabit per second (Gbps) in their homes, apartments and small businesses.
The 1Gbps service expansion is a follow-up of AT&T's Internet service launch in parts of Fresno, Clovis and other areas of the Central Valley in June and in parts of Bay Area –San Francisco, San Jose, Dublin, Mountain View, Santa Clara and San Ramon in 2015. The enhanced service will be made available to customers through AT&T's 100% fiber AT&T GigaPower and AT&T Business Fiber networks.
AT&T GigaPower & AT&T Business Fiber Networks
AT&T GigaPower Network offers 1Gbps service for $90 a month along with single, double and triple-play policies depending on customer need. The service grants AT&T GigaPower customers the right to use Wi-Fi and related services and also choose between DIRECTV or U-verse TV services. The company has managed to expand in 2.2 million locations in 29 of the nation's largest metros and aims to expand the availability of ultra-fast Internet speeds in 27 more areas – including 56 metros.
AT&T Business Fiber is blazing-fast Internet service for businesses in AT&T Fiber Ready buildings. AT&T's heavy investment in high-speed Internet in urban and rural areas has expanded its fiber footprint in recent years, covering both consumers and businesses. It has already been made available to small businesses in parts of more than 180 U.S. cities, covering almost 1 million incremental business customer locations in the U.S. with over 28,000 in Missouri.
AT&T's investments of more than $7.25 billion in its wireless and wireline networks between 2013 and 2015 have helped the company improve its reliability, coverage, speed and performance for residents and business customers.
Benefits of 1Gbps
The high-speed Internet service of 1Gbps will allow customers to instantly access the latest online movies, music and games, easily connect to the cloud and videoconferencing services, download 25 songs in a second, a TV show in 4 seconds or any HD movie within 34 seconds, 8,000 word processing documents in a second and lastly restore 1 terabyte hard drive in 2.5 hours.
Additionally, it is expected to contribute to the growing economy of different cities through the creation of new jobs, growth of small businesses, improvement in achieving educational opportunitiesand thus stand out to be a strategic advantage for the city.
With the advanced in-built features, it can be expected that AT&T will benefit from the expansion, where it claims that customers ranging from small businesses to medium-sized companies to branch offices of larger companies demand higher speeds of Internet. But again speed is not the only issue.
Zacks Rank & Key Picks
AT&T currently has a Zacks Rank #3 (Hold). Investors interested in the telecommunication sector may consider Facebook Inc. FB and LG Display Co. Ltd. LPL, both sporting a Zacks Rank #1 (Strong Buy) and Intel Corporation INTC with a Zacks Rank #2 (Buy).
Want the latest recommendations from Zacks Investment Research? Today, you can download 7 Best Stocks for the Next 30 Days. Click to get this free report >>
Want the latest recommendations from Zacks Investment Research? Today, you can download 7 Best Stocks for the Next 30 Days.
Click to get this free report
AT&T INC (T): Free Stock Analysis Report
LG DISPLAY-ADR (LPL): Free Stock Analysis Report
INTEL CORP (INTC): Free Stock Analysis Report
FACEBOOK INC-A (FB): Free Stock Analysis Report
To read this article on Zacks.com click here.
Zacks Investment Research
НОВОСТИ ПО ТЕМЕ
27 июня, 14:19
27 июня, 14:17
ВЫБОР РЕДАКЦИИ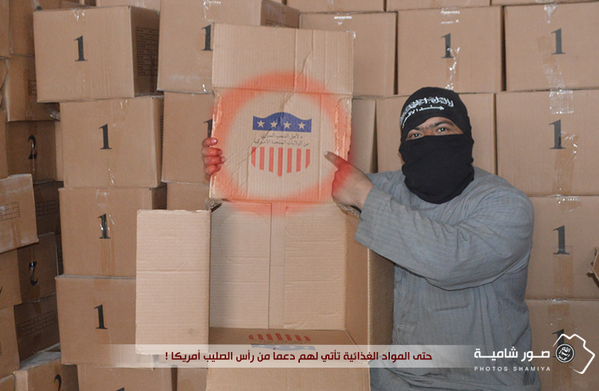 25 июня, 19:46
22 июня, 16:11