This article originally published in the inaugural edition of Workplaces Magazine on February 1, 2016 and can be found at this link.
For too many, entry into parenthood means sacrifice. Due to poor maternity leave laws in The United States, parents are forced to go back to work way too soon. Thankfully, finally, culturally we are evolving to give working parents more grey areas, and more choice. But there is still much more work to be done.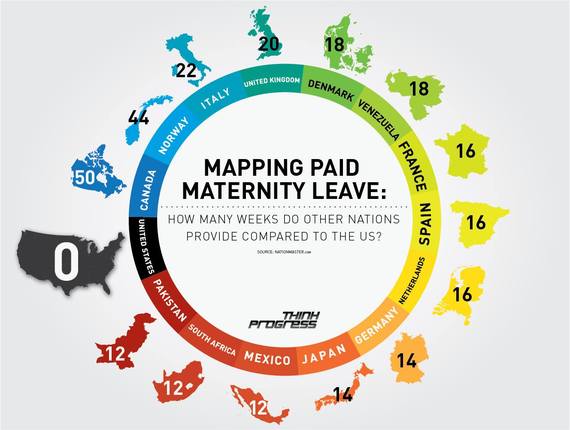 Diana Rothschild, in partnership with NextSpace Coworking in San Francisco, was among the first to push the coworking model further than ever before with the addition of childcare services. It is regarded the first coworking and childcare center to be profitable, and energized many looking to follow suit. Sadly, due to a lack of revenues to profitably cover increasing real estate pressures, this space closed its doors on January 29, 2016.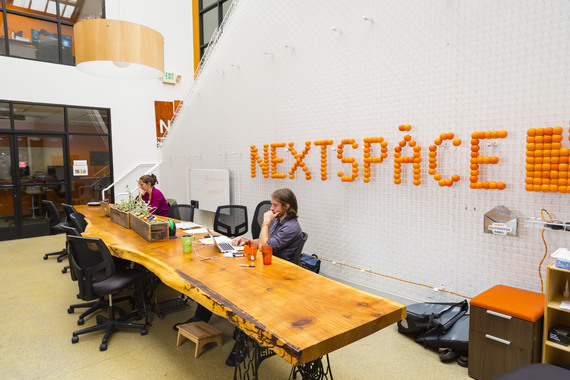 But Diana Rothschild, CEO of NextSpace, is not letting that stop her. She has fielded many calls from other facilities trying to follow suit, and still firmly believes that with the right location, this model CAN work. This is the message she wants to be sure to spread: "For those bravely working to create and see this model work, I encourage you to continue on. The world is in need of this solution. And with more millennials having children, more families co-parenting (50% of our families had the dads on-site), and companies wanting to retain talented new parents, this situation will be needed even more."
She shares this message in a letter that can also be found on their website: "As sorrowful as endings always are, I cannot help but feel a great deal of joy at the fact that we, for an inspiring pocket of time, were able to genuinely help families integrate work and life, without compromise. We created a space where hard working parents could take care of both their careers and their children, and excel at both. That we, as a community, were able to lean in together, and collectively blend the needs of working families, and, for a while, alleviate the pressures that society puts on young working families."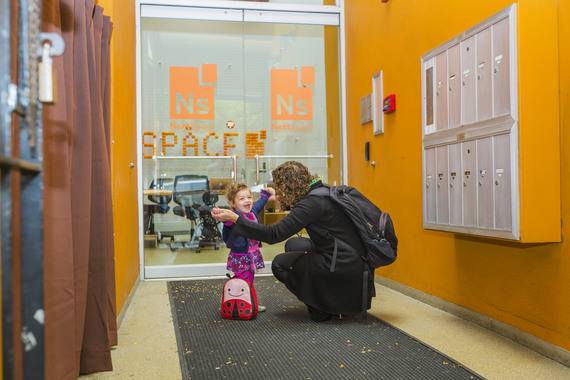 Before we look at what went wrong, we should start with what went right. After all, this was the first facility to find success for 2.8 years. When asked about what made NextKids successful when so many other models failed, Rothschild said, "The market was ready. San Francisco is one of the coworking hubs of the world. To start it here just made sense. If it can't work here, it can't work anywhere. NextSpace was already successful. Add NextKids and that creates an exponential community-building piece."
Rothschild had a very personal reason to push this dual-business model: she wanted to grow her career, without sacrificing too much time away from her daughter. She recognized that there is a narrow niche of people who want to work and be close to kids, but believed there were more people out there who may benefit from the concept. And many did. Rothschild says, "I am proud of what we accomplished. Our vision impacted almost one hundred families, hundreds of our member's organizations, and was recognized by the press, artists, authors, and the White House for our solution that makes working families work. Many of the first kids to join NextKids are now thriving in the best pre-schools in the Bay Area, and they are the best proof of what we can accomplish when we keep parents close to their children, while following their own work ambitions."
One of the biggest challenges to creating coworking spaces with childcare is that it requires running two mutually exclusive businesses at once. They are completely different models and different businesses, both of which require attention. What ultimately forced the close was an issue with the underlying economics surrounding the location and its ability to attract enough members to remain consistently profitable.Rothschild says, "We simply couldn't renew our lease at possible terms in a timely manner."
Her advice to those who want to learn from her experience is this: "First and foremost, find the right partners, and a great location, (preferably with ability to have the childcare be licensed). Then, design the space in a way that fully utilizes the space while enhancing the children's different types of learning experiences. And create a member experience that's well marketed in a way to attract those members who value what you are offering. In this location it didn't work, but the crisis of childcare and the conversation of how we can enable, support, and empower parents is just starting. My hope is that we continue to see solutions that genuinely help families integrate work and life, without compromise to alleviate the pressures that society puts on young working families."
Like any great coworking space, what pays the bills at these coworking spaces is the community that is created. For young parents trying to juggle their new normal and keep their career alive, innovative models like this will provide newfound options and hopefully keep more new parents from leaving the workforce. Rothschild closed with this, "Changing the way families value care, value themselves, and value their work is not an easy task. Creating a new way to live and work - together, without compromise, is important societally, culturally, and economically." To new parents, people about to become parents, and people thinking about becoming parents, there is promise of a cultural evolution.
-- This feed and its contents are the property of The Huffington Post, and use is subject to our terms. It may be used for personal consumption, but may not be distributed on a website.