For Immediate Release
Chicago, IL – October 5, 2017 – Today, Zacks Equity Research discusses the Industry: Coal, Part 3, including NextEra Energy (NYSE: NEE – Free Report), Dominion Resources (NYSE: D – Free Report), Duke Energy Corporation (NYSE: DUK – Free Report), American Electric Power Co., Inc. (NYSE: AEP – Free Report), Contura Energy Inc.( OTCMKTS: CNTE – Free Report) and Westmore Coal Company (Nasdaq: WLB – Free Report).
Industry: Coal, Part 3
Link: https://www.zacks.com/commentary/130931/coal-industry-continues-to-fight-tough-battle
The coal industry remains beleaguered, with challenges from domestic and international markets. In the United States, strong competition from natural gas, stringent regulations and additional impetus to solar and wind power generation through the extension of tax credits are steadily luring away utility operators from coal. In the last year, the coal industry has returned 2.1% compared with 16.2% gain of the S&P 500.
Moreover, coal producing countries like Australia and Indonesia – along with, importantly, a stronger greenback -- are making the export market fiercely competitive for U.S. coal players.
Even without the Clean Power Plan, utilities like NextEra Energy (NYSE: NEE – Free Report), Dominion Resources (NYSE: D – Free Report) and Duke Energy Corporation (NYSE: DUK – Free Report) were already investing hugely to create a green energy generation portfolio, and have enhanced their focus on electricity from clean fuel sources.
The Clean Power Plan has been repealed by President Trump. Despite that, new investments are being directed toward natural gas and renewable-based power production due to the clean-burning nature of natural gas and tax credits provided to produce more solar and wind power.
Failing to cope with the continuous fall in demand and declining prices of coal, some coal miners have filed for bankruptcy. Companies like Patriot Coal and Walter Energy had tried all possible means to remain solvent, but the harsh reality is that coal demand is gradually going down.
In response to the anti-carbon drive, utility operators are shutting down coal-based power plants and directing fresh investments toward constructing natural gas facilities and adding more renewables. U.S. coal production touched its lowest levels in 2016, at 739 million short tons (MMst) since 1978.
Here are some of the severe headwinds that the coal industry is up against:
Environmental Legislations: Coal has been losing importance as a fuel source over the last few years, particularly in the United States compared with other sources that are less harmful to the environment. Concerns over the emission of greenhouse gases and global climate change have resulted in the formulation of new legislations and policies which emphasize the use of environment-friendly fuel sources, particularly in the power sector.
This has considerably slowed down the expansion of coal-fired capacity in the power sector, with utility companies now building new natural gas-fired plants and resorting to alternative sources of energy generation like wind, solar and hydro power.
The Trump administration is trying to ease regulations that are hurting the coal industry. Will the United States be able to work in isolation ignoring the emission agreements directed at benefiting everyone? The answer to this question actually holds the key to the coal industry's prospects.
Duke Energy will invest $11 billion to generate cleaner energy through renewables and natural gas as it moves to a low-carbon future. By retiring coal plants and bringing on more natural gas and renewables, the company has already reduced its carbon emissions by nearly 30% since 2005. American Electric Power Co., Inc. (NYSE: AEP – Free Report), a Zacks Rank #3 (Hold) stock, has eliminated over 5,500 megawatts (MW) of coal-fired capacity from its generation portfolio. You can see the complete list of today's Zacks #1 Rank (Strong Buy) stocks here.
Natural Gas Substituting Coal: A major substitute for coal in energy generation is natural gas, another fossil fuel. Coal is being dumped in favor of natural gas, which due to extensive exploration and production, and a shale gas boom in onshore United States, is witnessing significantly lower prices than in the past.
Natural gas is an attractive choice for new generating plants because of its relative fuel efficiency, low emissions, quick construction timelines and low capital costs. This trend is encouraging power generating utilities to not only convert their existing plants to gas-fired ones but to build new units.
The U.S. Energy Information Administration (EIA) expects natural gas to contribute 32% of the total energy generation in 2017 while coal is projected to represent 31%. However, in 2018, share of natural gas is expected to improve 33% while coal's share will remain unchanged.
In addition to power generation, natural gas is being utilized in new projects in the fertilizer and chemical sectors.
Competition from Alternative Energy Sources: Apart from natural gas, the coal industry has been losing a major share of its electric generation demand to renewable sources of energy. Usage of alternate energy is on the rise, with more utility-scale solar projects being commissioned across the country.
The EIA report reveals that consumption of power produced from renewable sources is rising. In 2016, U.S. Renewables consumption was 10.138 quadrillion Btu in 2016, which is expected to increase 7.2% year over year to 10.863 quadrillion Btu in 2017. Consumption in 2018 is expected to increase further by 0.3% to 10.890 quadrillion Btu.
These renewable additions will eat into coal's share of electricity generation. Production of power from renewable sources is supported by most of the U.S. states though there is no national consensus regarding the percentage of renewables in the total energy mix.
The extension of the Investment Tax Credit for solar and Production Tax Credit for wind will drive expansion of renewable generation units at the cost of coal. Making use of the government support, NextEra Energy expects to bring online nearly 2,800-5,400 MW of new wind projects over the 2017-2018 timeframe.
Rising Competition, Stronger Dollar: Besides competition from renewables and natural gas, U.S. coal producers are also affected by rising export from Indonesia and Australia as well as a stronger dollar, which is making this commodity dearer in the international markets. International players enjoy the benefit of low mining and transportation costs, consequently making the coal cheaper than their American peers.
Bankers Retreat: Capital-intensive coal projects are gradually losing favor among primary funders like banks and financial institutions. Banks are distancing themselves from coal projects and are rather getting involved in natural gas-based power projects.
To Conclude
Even though President Trump has taken steps to boost the prospects of the coal industry, it will be an uphill task for the new administration to repair the damage already caused. The new policies from the Trump administration might bring in temporary relief for the coal miners but we are skeptical about the long-term viability of the policies.
Investors are still in dilemma whether to start investing in coal industry again. Contura Energy Inc.(OTCMKTS: CNTE – Free Report), which acquired some of the core assets of Alpha Natural Resources Inc., has backed off from its plan of Initial Public Offering, citing lack of investor interest.
Billions of dollars are already invested to produce electricity from clean energy sources and more projects are being lined up for approvals, so the question arises for policy makers whether it will be feasible to revive the coal industry in the long run. Carbon emissions are a serious threat to the future of the planet, according to a vast majority of climate scientists.
At present, we will advise investors to stay away from Westmore Coal Company (Nasdaq: WLB – Free Report), which not only carries a Zacks Rank #5 (Strong Sell), but has also delivered negative earnings surprises in each of the trailing four quarters. Additionally, its 2017 estimates have gone down 32.8% in the last 60 days to a loss of $4.58 per share.
To overcome difficulties and remain viable, coal producers are idling coal mines, lowering headcount, delaying capital expenditure plans and even resorting to selling mines. Despite these initiatives, coal producers are bracing themselves for an extended down-cycle, as demand for coal might improve marginally in near term but its share in fuel mix is likely to down over the long term.
Today's Stocks from Zacks' Hottest Strategies
It's hard to believe, even for us at Zacks. But while the market gained +18.8% from 2016 - Q1 2017, our top stock-picking screens have returned +157.0%, +128.0%, +97.8%, +94.7%, and +90.2% respectively.
And this outperformance has not just been a recent phenomenon. Over the years it has been remarkably consistent. From 2000 - Q1 2017, the composite yearly average gain for these strategies has beaten the market more than 11X over. Maybe even more remarkable is the fact that we're willing to share their latest stocks with you without cost or obligation.
Strong Stocks that Should Be in the News
Many are little publicized and fly under the Wall Street radar. They're virtually unknown to the general public. Yet today's 220 Zacks Rank #1 "Strong Buys" were generated by the stock-picking system that has nearly tripled the market from 1988 through 2015. Its average gain has been a stellar +26% per year.See these high-potential stocks free >>.
Get the full Report on NEE - FREE
Get the full Report on DUK - FREE
Get the full Report on D - FREE
Get the full Report on AEP - FREE
Get the full Report on CNTE - FREE
Get the full Report on WLB - FREE
Follow us on Twitter: https://twitter.com/zacksresearch
Join us on Facebook: https://www.facebook.com/home.php#/pages/Zacks-Investment-Research/57553657748?ref=ts
Zacks Investment Research is under common control with affiliated entities (including a broker-dealer and an investment adviser), which may engage in transactions involving the foregoing securities for the clients of such affiliates.
Media Contact
Zacks Investment Research
800-767-3771 ext. 9339
Past performance is no guarantee of future results. Inherent in any investment is the potential for loss. This material is being provided for informational purposes only and nothing herein constitutes investment, legal, accounting or tax advice, or a recommendation to buy, sell or hold a security. No recommendation or advice is being given as to whether any investment is suitable for a particular investor. It should not be assumed that any investments in securities, companies, sectors or markets identified and described were or will be profitable. All information is current as of the date of herein and is subject to change without notice. Any views or opinions expressed may not reflect those of the firm as a whole. Zacks Investment Research does not engage in investment banking, market making or asset management activities of any securities. These returns are from hypothetical portfolios consisting of stocks with Zacks Rank = 1 that were rebalanced monthly with zero transaction costs. These are not the returns of actual portfolios of stocks. The S&P 500 is an unmanaged index. Visit https://www.zacks.com/performancefor information about the performance numbers displayed in this press release.
Want the latest recommendations from Zacks Investment Research? Today, you can download 7 Best Stocks for the Next 30 Days.
Click to get this free report
American Electric Power Company, Inc. (AEP): Free Stock Analysis Report
NextEra Energy, Inc. (NEE): Free Stock Analysis Report
Duke Energy Corporation (DUK): Free Stock Analysis Report
Dominion Energy Inc. (D): Free Stock Analysis Report
Westmoreland Coal Company (WLB): Free Stock Analysis Report
CONTURA ENERGY (CNTE): Free Stock Analysis Report
To read this article on Zacks.com click here.
Zacks Investment Research
ВЫБОР РЕДАКЦИИ
26 марта, 19:33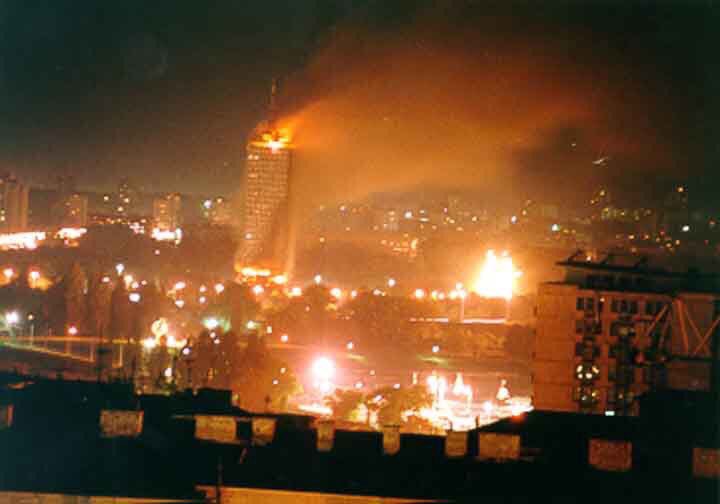 24 марта, 20:56